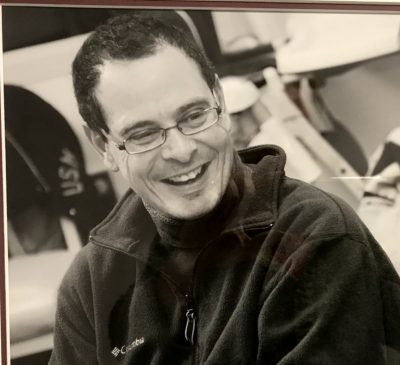 The Robert Hasselberger Memorial Fund: Advancing Aphasia Research funds is named after a long standing member of our aphasia groups. He participated in several research studies in order to make the fullest possible recovery. Eventually, he became more involved in research design and helped to guide some of our studies.
Our research is designed to maximize the recoveries of people with aphasia.  We are currently investigating the effects of short but intensive treatments, the benefits of group work, and improving reading and writing skills.  We have also begun focusing on how to make the best use of time at home to make language improvements.
People who participate in our studies tend to be more confident about their skills and some have returned to work. We are so appreciative of Bob, his supportive cousin Marilyn Montgomory, and all of those who have contributed to the work we do in the Aphasia Rehab Lab. If you're interested in contributing to this work, you may do so here.
If you'd like to learn more about it first, please contact the PI, Dr. Jennifer Mozeiko at Jennifer.mozeiko@uconn.edu. She will be happy to discuss the work we are doing and how you might help.